Ultra-Fast 24 Hours Turnaround
Enter production within minutes | Priority & Weekend Services
Locally Manufactured, Secure, Confidential
In-house made Not offshore | Courier or Express delivery
Professional Quality, Latest Materials
Large Prints L20″xW20″xH24″ | Multi-Colour | Batch Made
New in: Carbon Fibre PA | AL-Infused | Flame Retardant
Professional | Fast | Affordable
Instant Price Checkout & Quotation Request Form
Quantity based pricing
Bulk discount may not be combined with other offers !
Close
x
Checkout Information
We use PayPal as our payment gateway. Press the PayPal Checkout button bellow to be redirected to the PayPal checkout page where you will be able to pay with your Credit Card or your PayPal account. Please note that in case of a refund we will deduct the PayPal transaction fee (approx. 3%) from the amount refunded. To avoid this fee click the close button below to close this dialog and return the previous screen where you can select Request Formal Quote button. We will email you a quotation on which you have the option to pay via bank transfer instead.
Once your payment is completed our team will review your 3d model(s) and selected options. If there are any issues preventing us from manufacturing your parts we will issue a refund and notify you via email. If you are not sure about what options to select please
close
this popup screen and click on the "Request a Quote" button so that we may recommend and quote on optimal printing options for your part.
By proceeding you agree to 3DEPO's
Terms and Conditions!
Please note that your part(s) will be shipped to the address you provide at PayPal checkout. To have your parts delivered to a different address please enter the details in the message box below.
Close
x
Initializing Model Visualization
Size L × W × H:
× × cm
Rotate Model:
Get 10% Student Discount
Are you a student and on a slim budget? We have you covered.
To receive our 10% student discount on any order over $50 please copy and apply the voucher code:
Student10
Close
x
3D Modeling Request
Tell us about your project and your requirements !
x
Terms and Conditions
The following are terms and conditions of a legal agreement between you and 3DEPO.com, a trade platform owned by So Much IP (collectively, "3DEPO", "we", "us" or "our"). These terms and conditions govern your use of www.3depo.com, (the "3DEPO Website" or "Website and the services, features, and content we offer (together with the Website and the Applications, "3DEPO Services" or "Services").
By using the Services, you acknowledge you have read, understood and agree to be bound by these Terms and Conditions and to comply with all applicable laws and regulations. You also certify that any 3D file ("3D Model") uploaded to the 3DEPO Website does not violate any state, federal law or regulation in Australia including those pertaining to firearms, or applicable standards maintained by ISO, ASTM, ASME, or other similarly situated body. If you do not agree with these Terms and Conditions, you should not use the Website, Applications, or Services.
3DEPO Services
The 3DEPO Services are made up of different services provided through the Website. One of our Services enables you to upload a 3D file to our Website and view it in 3D.
If you want to turn your 3D Model into reality, you can place an order with us and we will manufacture it for you at your direction. At a charge of a service price and price for the substance used for the 3D Model, we manufacture the 3D Model for you (i.e., print it with 3D printing technology) in our materials and ship it to you. You can also order models designed by 3DEPO modelling services to your specification.
Further, 3DEPO offers other services and and features through the Website including 3d modelling and Innovation management services.
Account Terms
You represent and warrant that you are at least 18 years of age to use this Service. If you are under 18 years of age, you may use 3DEPO.com only with involvement of a parent or guardian. We may, in our sole discretion, refuse to offer the Services to any person or entity and change its eligibility criteria at any time.  You are solely responsible for ensuring that these Terms and Conditions are in compliance with all laws, rules and regulations applicable to you and the right to access the Services is revoked where these Terms and Conditions or use of the Services is prohibited or to the extent offering, sale or provision of the Services conflicts with any applicable law, rule or regulation. Further, the Services are offered only for your use, and not for the use or benefit of any third party without our consent.
Ordering
(a) Placing an order. To order a 3D Model upload you .stl or .obj file using our 3D printing tool on the website, select material and any additional options follow by entering you email address in repective form field toghether with any additional requirements such as quantity, colour and preferred delivery options. Once you submit this information we'll review it and respond to your email address you've provided. In our response email you'll find a price quotation and a PayPal button with a link that will direct you to the Paypal Website to process you payment if you choose to go ahead placing an order based on this quote. Please be informed that the language to be used during the whole ordering process is English.
(b) Unacceptable orders, cancellation of orders by us. If you receive an email from us with a price quote, the default assumption is that it can be produced. There are, however, technical or other reasons why 3DEPO may not accept or may cancel your order during the entire ordering process, even after our acceptance of your order. Such reasons can be, but are not limited to, the unfeasibility of the model, an infringing feature of your 3D Model, or the destination of the delivery you indicated in your order. In case we cancel your partial or entire order, we will contact you via email and, except in cases of fraud or other violations of our policies, issue you a full refund for the cancelled item(s).
(c) Prices. The prices and price estimations displayed on the Website are only indicative. 3DEPO reserves the right to change its prices on the website at any time without prior notice to you. Such change however will have no effect on orders completed before the posting of a new price on the website. We do our best to prevent errors in the pricing. However, should an error occur, we are not bound by our offer and may cancel the order. In the event of an error, any money paid related to that order will be refunded to you.
(d) Payment and price. The amount indicated on the quotation email is in AUD (Australian Dollars) and includes the fee for the service (such as printing and packing the model), the price for the materials used to produce the 3D Model and any additional services that you may have requested. The price quoted on the will includes shipping costs, sales tax (if applicable) but excludes any import duty or taxes (if applicable). If you pay in a currency that is different from the denominated currency of your payment method (which is probably the case if your bank or credit card account is not denominated in Australian. Dollars), your payment company (such as your credit or bank card issuer) or third-party payment processor may apply a currency conversion rate or fees to your payment.  Please contact your provider for information about these fees.  These fees are not controlled by or known to 3DEPO.
You can initiate your payment for your order via PayPal.com. When paying using PayPal you will be directed to the PayPal.com website using the provided payment link in the quotation email from 3DEPO.
3DEPO shall not be responsible in any way for the payment process done via the PayPal.com website. Please familiarize yourself with PayPal's terms of use.
For orders paid for via credit card or PayPal, 3DEPO will begin production after authorizing and holding payment.
(e) Acceptance After accepting your order we will send you an order confirmation by e-mail to the address provided by you to 3DEPO. The order confirmation will be effective as of the date on which the order confirmation is sent to you. If we cannot accept your order we will contact you by email. You should verify the details in the confirmation email. If there are errors you should contact us as soon as possible by sending us an email.
(f) Order Tracking Where applicable we will provide you with a tracking number for your parcel containing you order. This tracking number will be emailed to you once your order has been produced, packaged and shipped to your designated address.
(g) Shipping Your order will be delivered to your shipping address. We deliver to multiple countries. You can only select those countries as your shipping address during the ordering process. We will use our commercially reasonable efforts to ship the 3D Model to the shipping address within the delivery time indicated in our confirmation email; nevertheless, depending on your shipping address it may take longer time. Any shipping and delivery dates given by us are only best estimates and we are not liable for any damage or cost caused by delay in shipping or delivery. Title and risk of loss is transferred to you upon transfer of the goods from 3DEPO to the shipment carrier.
(h) Cancellation of your order, return of 3D Models.  Due to the personalized nature of our Services (i.e. the 3D Model is supplied by us based on your specifications), you cannot cancel your order after it goes into production. Additionally, except where required by law we are not able to refund purchases at any point.
(i) Paypal Refund Policy. If you have paid for your order with PayPal and a refund is processed for any reason, initiated by 3DEPO or requested by you, the customer,  we will deduct the PayPal fees from the refund amount. PayPal is no longer refunding transaction fees upon a refund therefore we will apply the same policy on to you as the customers.  This fee is not incurred for orders paid via bank transfer orders.
(j) Content Policy violations. If we determine that your model violates our terms and conditions prior to printing, we will refuse to print the model and issue a refund. If we determine that your model violates our terms and conditions after it has been printed, we will not ship the model and may not issue you a full refund.
Warranty; Disclaimer.
3DEPO warrants only that the model manufactured by us will substantially meet the features of the indicated 3D Model within the limitations of the 3D printing technology. You maintain sole legal responsibility for the design specifications and performance of the 3D Model that is the subject of this transaction. 3DEPO does not give any warranty about the 3D Models themselves and does not guarantee that the 3D Model will be fit for any particular purposes. Please inspect the 3D Model upon receipt immediately. If the 3D Model is faulty when you received it and you believe you are entitled to a replacement in accordance with the warranty above, please contact us within 10 days after receipt of the 3D Model. Such warranty claim can be made only within 10 days after receipt of the model by you. Do not return the 3D Model unless we require you to do so. We reserve the right to condition any replacement or refund on the return of the 3D Model. We will confirm whether you are entitled to a replacement or refund. We reserve the right to condition your receipt of a replacement or refund on you providing us with photographs that we deem necessary to evaluate your claim. Transportation costs in respect of a faulty product will be borne by you. If we do not receive any notice within the provided 10 days we will assume the 3D Model meets your specifications and performance requirements.
We have no special relationship with or fiduciary duty to you. You acknowledge that we have no duty to take any action regarding: (a) which users gain access to the Services; (b) what content you access via the Services; or (c) how you may interpret or use the content.
You release us from all liability for you having acquired or not acquired content through the Services. We make no representations concerning any content (including without limitation 3D Models) contained in or accessed through the Services, and we will not be responsible or liable for the accuracy, copyright compliance, or legality of material or content (including without limitation 3D Models) contained in or accessed through the Services.
THE SERVICES AND CONTENT ARE PROVIDED "AS IS", "AS AVAILABLE" AND WITHOUT WARRANTY OF ANY KIND, EXPRESS OR IMPLIED, INCLUDING, BUT NOT LIMITED TO, THE IMPLIED WARRANTIES OF TITLE, NON-INFRINGEMENT, MERCHANTABILITY AND FITNESS FOR A PARTICULAR PURPOSE, AND ANY WARRANTIES IMPLIED BY ANY COURSE OF PERFORMANCE OR USAGE OF TRADE, ALL OF WHICH ARE EXPRESSLY DISCLAIMED. WE, AND OUR DIRECTORS, EMPLOYEES, AGENTS, SUPPLIERS, PARTNERS AND CONTENT PROVIDERS DO NOT WARRANT THAT: (I) THE SERVICES WILL BE SECURE OR AVAILABLE AT ANY PARTICULAR TIME OR LOCATION; (II) ANY DEFECTS OR ERRORS WILL BE CORRECTED; (III) ANY CONTENT OR SOFTWARE AVAILABLE AT OR THROUGH THE SERVICES IS FREE OF VIRUSES OR OTHER HARMFUL COMPONENTS; OR (IV) THE RESULTS OF USING THE SERVICES WILL MEET YOUR REQUIREMENTS OR EXPECTATIONS. YOUR USE OF THE SERVICES IS SOLELY AT YOUR OWN RISK. SOME STATES DO NOT ALLOW LIMITATIONS ON IMPLIED WARRANTIES, SO THE FOREGOING LIMITATIONS MAY NOT APPLY TO YOU.
PLEASE NOTE THAT, UNLESS OTHERWISE STATED IN THE DESCRIPTION FOR A SPECIFIC MATERIAL, THE MATERIALS WE USE FOR MANUFACTURING THE 3D MODELS MAKE THE 3D MODELS SUITABLE ONLY FOR DECORATIVE PURPOSES AND THEY ARE NOT SUITED FOR ANY OTHER PURPOSE. THE 3D MODELS ARE NOT SUITED TO BE USED AS TOYS, OR TO BE GIVEN TO CHILDREN. THE 3D MODELS SHOULD NOT COME IN CONTACT WITH ELECTRICITY OR FOOD OR LIQUIDS AND SHOULD BE KEPT AWAY FROM HEAT, WEATHER AND SUN.
Without limiting the generality of the foregoing, we assume no responsibility or liability for the selection of materials. You maintain sole legal responsibility for the selection of materials that fit the requirements of your specifications and performance of the 3D Model.
Use of the 3DEPO Website
Copyright and all other proprietary rights in the content of the Website and the Services (including but not limited to software, audio, video, text and photographs and excluding all User Generated Content) rests with 3DEPO or its licensors. All rights in the content not expressly granted herein are reserved. Any other use of the content, including without limitation distribution, reproduction, modification, display or transmission without the prior written consent of 3DEPO is prohibited. You also agree that you will not use any robot, spider, other automated device, or manual process to monitor or copy any content from the Service.
This Website may provide links to other websites that are not under the control of 3DEPO. 3DEPO shall not be responsible in any way for the content of such other websites. 3DEPO provides such links only as a convenience to you, and the inclusion of any link to any such websites does not imply endorsement by 3DEPO of the content of such websites.
Since the 3DEPO Service is a web based service, it might be subject to temporary downtime. From time to time we also update our Website, which will result in the Website not being available for a certain period of time. We will endeavor to ensure that the Website operates reliably and consistently, but we do not warrant that the Website will operate uninterrupted without any faults. We do not guarantee that any content will be made available on the Website or through the Services. We reserve the right to, but do not have any obligation to, (i) remove, edit or modify any content in our sole discretion, at any time, without notice to you and for any reason or for no reason at all and (ii) to remove or block any content from the Services.
We are not responsible for any losses suffered by you as a result of any interruption of the Website, or by the suspension of your access to the Website.
User Generated Content
The term "User Generated Content" when used in this Terms and Conditions shall mean any content uploaded to the Website, the Application or the Services by you, including but not limited to all uploaded 3D Models, pictures of 3D Models, comments on the Website, specifications provided in your order, as well as the printed 3D Model we create for you based on your User Generated Content. All User Generated Content should not be or contain abusive, harassing, threatening, defamatory, obscene, fraudulent, deceptive, misleading, offensive, pornographic, illegal or unlawful information or be likely to infringe or infringing on any intellectual property rights. Intellectual property rights means copyright, patent, registered design, design right, trademark, trade secret or any other proprietary or industrial right.
3DEPO has no obligation to review the User Generated Content and can in no way be held responsible for the content of the User Generated Content. Opinions expressed in the User Generated Content are not necessarily the opinion of 3DEPO.
Intellectual Property Rights of 3D Designs
You, as a customer or designer, retain all your intellectual property rights in your 3D Models. 3DEPO shall not use, modify or display your 3D Models or derivatives. By uploading your 3D Models to the Services, you represent and warrant that it is your original creation and not copied from any third party and/or entity. You further represent and warrant that you have all rights to grant the below licenses to us without infringement or violation of any third party rights, including without limitation, any privacy rights, publicity rights, copyrights, trademarks, contract rights, or any other intellectual property or proprietary rights.
By uploading your 3D Model to the Services, you grant 3DEPO a non-exclusive, royalty free, worldwide, transferable, and sublicensable right and license to use your 3D Model for the manufacturing of your 3D Model in order to fulfil your order.
We retain the right to review and refuse any order when it, in our sole and exclusive discretion, appears to infringe third party intellectual property rights, or in our discretion the 3D Model does not comply with our terms and conditions.
Consent to Use of Personal Data
By using our Services you agree that 3DEPO may collect and use personal data about you. Such information collected through the Services shall only be used in accordance with the following terms: (i) Information We Collect. 3DEPO and its affiliates collects and uses your personal data such as your name, e-mail address and your place of residence in order to provide you with the 3DEPO services. When you contact us or submit your 3d model for a quotation on the Website, we ask for your name and email address in order to contact you back. When you send an order to us, we ask for your delivery address to be able to fulfill your orders. We also use your information to communicate with you about our services. We may use your personal data for our internal purposes such as administration of our Website, improving our services, and compliance with our legal obligations.(ii) How We Protect Your Data. Your personal data will be collected and treated in strict confidence and kept secure according to best practices such as firewall user access controls, and secure socket layer (SSL) technology. Access to your personal data will be restricted to a limited number of administrators. Unfortunately, no method of transmission over the internet or electronic storage is perfectly secure. While we work hard to protect your personal information, we cannot guarantee its absolute security.
Third Party Services.
The Services may permit you to access to other websites, services or resources on the Internet, and other websites, services or resources may contain links to the Services. When you access third party resources on the Internet, you do so at your own risk. These other resources are not under our control, and you acknowledge that we are not responsible or liable for the content, functions, accuracy, legality, appropriateness or any other aspect of such websites or resources. The inclusion of any such link does not imply our endorsement or any association between us and their operators. You further acknowledge and agree that we shall not be responsible or liable, directly or indirectly, for any damage or loss caused or alleged to be caused by or in connection with the use of or reliance on any such content, goods or services available on or through any such website or resource.
Payments and Billing.
Certain of our Services may be subject to payments now or in the future (the "Paid Services").  Please note that any payment terms presented to you in the process of using a Paid Service are deemed part of these Terms and Conditions.
We use a third-party payment processor (PayPal) to bill you for use of the Paid Services. The processing of payments will be subject to the terms, conditions and privacy policies of the Payment Processor in addition to these Terms and Conditions. We are not responsible for error by the Payment Processor. By choosing to use Paid Services, you agree to pay us, through the Payment Processor, all charges at the prices then in effect for any use of such Paid Services in accordance with the applicable payment terms and you authorize us, through the Payment Processor, to charge your chosen payment provider (your "Payment Method"). You agree to make payment using that selected Payment Method. We reserve the right to correct any errors or mistakes that it makes even if it has already requested or received payment.
The terms of your payment will be based on your Payment Method and may be determined by agreements between you and the financial institution, credit card issuer or other provider of your chosen Payment Method. If we, through the Payment Processor, do not receive payment from you, you agree to pay all amounts due on your placed Order upon demand.
Indemnification
You shall defend, indemnify, and hold harmless us, our affiliates, vendors, and each of our and their respective employees, contractors, directors, suppliers and representatives from all liabilities, claims, and expenses, including reasonable attorneys' fees, that arise from or relate to your use or misuse of, or access to, the Services, content, or otherwise from your User Generated Content, 3D Models, violation of these Terms and Conditions, or infringement by you of any intellectual property or other right, claim or action, including but not limited to personal injury or property damage of any person or entity. We reserve the right to assume the exclusive defense and control of any matter otherwise subject to indemnification by you, in which event you will assist and cooperate with us in asserting any available defenses.
Limitation of Liability
IN NO EVENT SHALL WE, NOR OUR DIRECTORS, EMPLOYEES, AGENTS, PARTNERS, OR SUPPLIERS, BE LIABLE UNDER ANY CONTRACT, TORT, STRICT LIABILITY, NEGLIGENCE OR ANY OTHER LEGAL OR EQUITABLE THEORY WITH RESPECT TO THE SERVICES (I) FOR ANY LOSS OF INCOME, LOSS OF PROFITS, LOSS OF CONTRACTS, LOSS OF DATA, COST OF PROCUREMENT OF SUBSTITUTE GOODS OR SERVICES, OR FOR ANY INDIRECT, INCIDENTAL, EXEMPLARY, SPECIAL, PUNITIVE, COMPENSATORY OR CONSEQUENTIAL LOSS OR DAMAGE OF ANY KIND (HOWSOEVER ARISING) , (II) FOR ANY BUGS, VIRUSES, TROJAN HORSES, OR THE LIKE (REGARDLESS OF THE SOURCE OF ORIGINATION), OR (III) FOR ANY DIRECT DAMAGES IN EXCESS OF (IN THE AGGREGATE) THE GREATER OF (A) THE FEE RECEIVED FROM YOU BY 3DEPO FOR THE USE OF THE SERVICES DURING THE IMMEDIATELY PRECEDING THREE (3) MONTHS PERIOD OR (B) $150.00.
Applicable Law
These Terms and Conditions and the use of Services shall be governed by the laws of Queensland, Australia without regard to the conflicts of law principles thereof that would apply the law of any jurisdiction other than Queensland, Australia. You agree that any and all disputes arising from or relating to the subject matter of these Terms and Conditions, including disputes relating to the validity thereof, and any disputes related to the use of the Services, shall be governed by the exclusive jurisdiction and venue of the federal and state courts located in Queensland, Australia.
Entire Agreement
The terms in these Terms and Conditions, as well as any applicable terms, conditions, policies, requirements or limitations contained in the Services constitute the exclusive and complete agreement between 3DEPO and You. 3DEPO will not be bound by, and specifically rejects, any term, condition, obligation, or other provision which is different from or in addition to the provisions of these Terms and Conditions or which may be in any order, receipt, acceptance, confirmation, correspondence or other document.
Miscellaneous
(a) Force Majeure. We shall not be liable for any failure to perform our obligations hereunder where such failure results from any cause beyond our reasonable control, including, without limitation, mechanical, electronic or communications failure or degradation.
(b) Assignment. These Terms and Conditions are personal to you, and are not assignable, transferable or sublicensable by you except with our prior written consent. We may assign, transfer or delegate any of our rights and obligations hereunder without consent.
(c) Agency. No agency, partnership, joint venture, or employment relationship is created as a result of these Terms and Conditions and neither party has any authority of any kind to bind the other in any respect.
(d) Notices. Unless otherwise specified in these Term and Conditions, all notices under these Terms and Conditions will be in writing and will be deemed to have been duly given when received, if personally delivered or sent by certified or registered mail, return receipt requested; when receipt is electronically confirmed, if transmitted by facsimile or e-mail; or the day after it is sent, if sent for next day delivery by recognized overnight delivery service. Electronic notices should be sent via our contact form.
(e) No Waiver. Our failure to enforce any part of these Terms and Conditions shall not constitute a waiver of our right to later enforce that or any other part of these Terms and Conditions. Waiver of compliance in any particular instance does not mean that we will waive compliance in the future. In order for any waiver of compliance with these Terms and Conditions to be binding, we must provide you with written notice of such waiver through one of our authorized representatives.
(f) Headings. The section and paragraph headings in these Terms and Conditions are for convenience only and shall not affect their interpretation.
16.Contact Information
If you have any questions regarding these Terms and Conditions or the Services, you can contact us by sending us an email.
Changes to These Terms
We reserve the right to change these Terms and Conditions from time to time and will post any revisions on our Website and may also provide notice to you through the service or via email at our discretion. Therefore we encourage you to check the Website often to read the latest version. All transactions are subject to the Terms and Conditions in effect at the time of the transaction.
SHOULD YOU EXPERIENCE ANY PROBLEMS, PLEASE CONTACT US AND WE WILL DO OUR BEST TO FIX IT AS SOON AS POSSIBLE. 3DEPO MAY CONTACT YOU TO ASK YOU ABOUT YOUR EXPERIENCES.
Close
x

MATERIALS
We stock a  wide range of 3D printing materials and colours for all major 3D printing Technologies based on additive layers, FDM, SLA and SLS*, each with its own set of applications and benefits. Depending on your intended application for the parts we may be able to suggest a material that suits your purpose. Feel free to contact us if you're unsure what material you may need. 
Read more… »
3D Printing Materials
FDM 3D printing is the most affordable and robust solution for both functional parts and decorative items.  The FDM printers uses plastic filament made of a variety of materials and colours each with it's pros and cons. In addition to the material type the quality of the 3D prints is defined by the layer height and print nozzle size. See the section on "3D Printing Quality" further down on this page where we'll explain the difference between the "Fine","Standard" and "Draft" material print qualities. Most common FDM materials are:
PLA, a bio degradable plastic that is stiff but brittle with temperature resistance up to about 60°C.
ABS is a versatile material with some flexibility and good temperature resistance up to 105°C, perfect for most functional prototypes but it has a tendency to warp/deform and shrink during printing commonly around part edges.

Flexible material such as TPU, TPE and PolyFlex can be used to make prototypes of mobile phone covers and similar but are not suitable for parts with small details and can only be used for parts that don't require supports.

Other exotic material such as Polywood and Bronze fill produce aesthetically pieces with good level of details but that are brittle and less suitable for functional prototypes.
SLA 3D printing resins are based on UV curable polymers (liquid material that solidifies under UV light from a laser or other accurate light source) and are suitable for a variety of application where high detail accuracy and aestheticism are of importance. SLA models are used by art designer to dentists and medical specialists. Jewelry casting commonly apply SLA models as templates when creating the molds for production. Dental models of implants and even functional retainers can be produced fast and accuratly using SLA technology. SLA offers fewer materials and colour rage compared to FDM. The quality of the prints is defined by the layer height in microns or μm, further discussed in the "3D Printing Quality" section below. The most common resins are:
Regular UV curing resin. The parts will be relatively brittle and should be handled with care especially parts with thin details.

Clear UV resin. Parts will come out relatively clear but as wall thickness increased above 2mm there will be a reduction in clarity and a yellow tint to the parts.

Flexible UV resin. The parts will very flexible and tough. You can twist a part up to 360° and the part will recover to it's original shape. 

Hard UV resin. The parts will be very stiff and will resist break more than regular resin. At the break point there will be very little elongation.

Though UV resin. The parts will have some flexibility but enabling the parts to be impact tough. Will have some elongation at break point.

Casting resin and medical grade resin can be offered as well. Please contact us for more information.
SLS 3d printing uses Polyamids (PA11 or PA12) as material in a fine powder form. The particles are sintered togheter through heat from a laser beam. The SLS parts are used as functional prototypes due to the strenght and flexibility of the PA materials, and in some cases as esteticala models. The main advantage of SLS 3d printing is that it doesn't need supports.
*We may not stock SLS material or may provided SLS 3d prints for a 3rd party supplier.
3D Printing Quality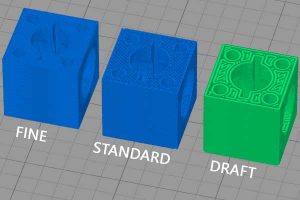 FDM 3D printing quality can be selected from the material list together with the material type. We've simplified the selection process by creating 3 quality options:
FINE -> This option provides the most accurate FDM prints with good detail level. It also requires the longest print time at higher cost. We use 0.3-0.4mm nozzle diameter and 0.08-0.1mm layer height. The finer layer height the less visible they.
STANDARD -> Is the most commonly used providing good balance between quality and price. We use 0.4-0.6mm nozzles diamater and 0.2-0.3 mm layer height
DRAFT -> This option is suitable for large size prints or rough prints. Please not that small parts cannot be printed with this option. We use 0.8-1mm nozzle diameter and 0.4-0.6mm layer height.
For flexible materials only the DRAFT option is available due to limitation of the technology. For other materials we only offer the STANDARD option.
 SLA 3D printing quality is also selectable from the material list. The quality for the SLS is defined by the layer height in microns.
25μm is the ultra fine layer height possible to print. The prints will recreate even the thinnest details visible. This is the most accurate, expensive and time demanding printing option.
50μm is a super fine layer height with excellent detail reproduction.
85μm is a very fine layer height producing details much clear than any FDM prints. This is also the lowest cost of the SLA options.
Close
x

INFILL RATE
Infill refers to the amount of material or density in the solid section of your 3D model. The flexibility of 3D printing technology enables solid sections to be printed light as well as strong using various infill patterns (grid, honeycomb, etc) and infill amounts or rates.  The definition of infill vary between FDM, SLA and SLS 3d printing technologies. If unsure please contact us for advise. 
Read more… »
Infill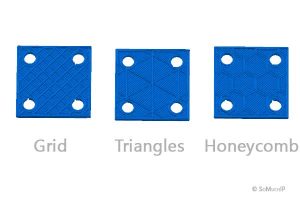 For FDM 3D prints an infill rate of 20%-30%  in a grid pattern is the standard. This will produce a part strong enough for fit and fill purposes. For a functional part we suggest an infill rate of 75%-100%. If a balanced weight – strength ratio is important a honeycomb infill would be more suitable with 50% infill rate. Keep in mind that a higher infill rate will incur more cost to your 3D print as more material is required (producing a heavier part) and a longer printing time is needed. Printing time almost doubles for a part printed at 20% infill compared with same part printed at 50%infill rate. 
For SLA 3D prints the infill can be defined as either:
Hollow -> where a solid 3D model such as a figurine is printed hollow on the inside with just a 2mm-3mm wall thickness. Your 3D part can be fully solid when you submit it to us and we'll make it hollow if you select this infill option. This option is standard unless otherwise chosen by the customer.

If the part is very small the print will be produced as solid. 

Reinforced  -> where a solid or hollow 3D modell can be printed with a thicker wall thickness based on customer requirements.

Solid -> where a part is printed fully solid or following exactly the density of the 3D model provided by the customer.
SLS 3D prints will print as provided by the customer 3D model or as requested.
Close
x

ADDITIONAL OPTIONS
In addition to the material and infill options you may select a of post processing service or the Live View feature from the options list. Depending on your selected material the content in the additional option list may change to reflect applicable services. If you're not sure what additional service you may need or to combine services please specify your requirements or contact us directly. 
Read more… »
Additional Options
Support Removal FDM/SLA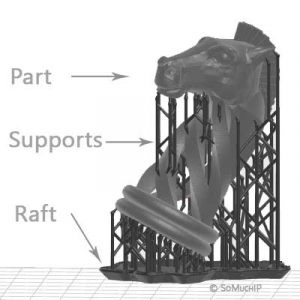 Both FDM and SLA 3D prints require support pillars in order to print area of the parts that are hanging horizontally from the main body in an agle larger than 55º. See image on the right to better understand. Another example would be a simple cube or a pyramid, both would not require any supports, however, an upside-down pyramid will require supports if the side walls are angled at more than 55-60º.
For parts with a small surface contact with the print bed a so call RAFT is used. This is made of a few layers of plastic printed as a tray on which the part and support are then build on.
After the print is completed these supports (and raft, if any) have to be removed carefully from the part. This is a manual process that require some skill and appropriate tools in order to minimized the scarring on the part surface and the risk of damaging the actual parts. We offer Support Removal as a service at extra cost however you may choose to opt out and do this operation yourself.
Please note that the supports will always leave some type of marks on the finished part. These marks may be reduced or removed completely with sanding or other post processing methods which are not included or part of the Support Removal services offered. It is therefore important that you specify your requirements in terms of areas clear of supports marks or acceptable for support contacts. 
We invest time in preparing your part for print in such a way as to maximize accuracy and minimized the amount of supports required. This will save material, reduce printing time and reduce support scarring and support removal time.
The supports pillars are generated by our 3D printing software an are not required to be included in your 3D model unless you have special requirement.
For SLS parts support are not required however the parts have to be cleaned of plastic powder using brushes and compressed air. Basic part clean up is included in the price of the part.
Post print UV cure
For SLA printed parts an additional UV cure step may be purchased. This will create additional strength and rigidity to the part. The parts are placed in a special chamber and exposed to UV light with a specific intensity and wavelength suitable for the resin used. Customers are advise to specify the use case for their parts as this will define the parameters for the UV curing process.
UV protective coating
SLA parts, especially the parts made with CLEAR  resin may become hazy, brittle and get a yellow tint over time if exposed to sun light or other UV light source. One way to reduce this effect is to apply UV protection coating. This is a transparent coating and will not impact the clarity of the parts. For other colours it may add a level of gloss to the surface. If you require this option please advise in your comments.
Live view
With this service you'll be able to watch you part(s) being created LIVE. Our printers are equipped with web cameras inside the printing chamber allowing remote view of the printing progress.
If you select this option we'll provide you with a private link to YouTube where you can watch as your parts are being printed. You may share this link with your friends and family to watch the marvel of 3D printing technology. The video link will be accessible for at least 10 business days after the completion of your part.
Close
x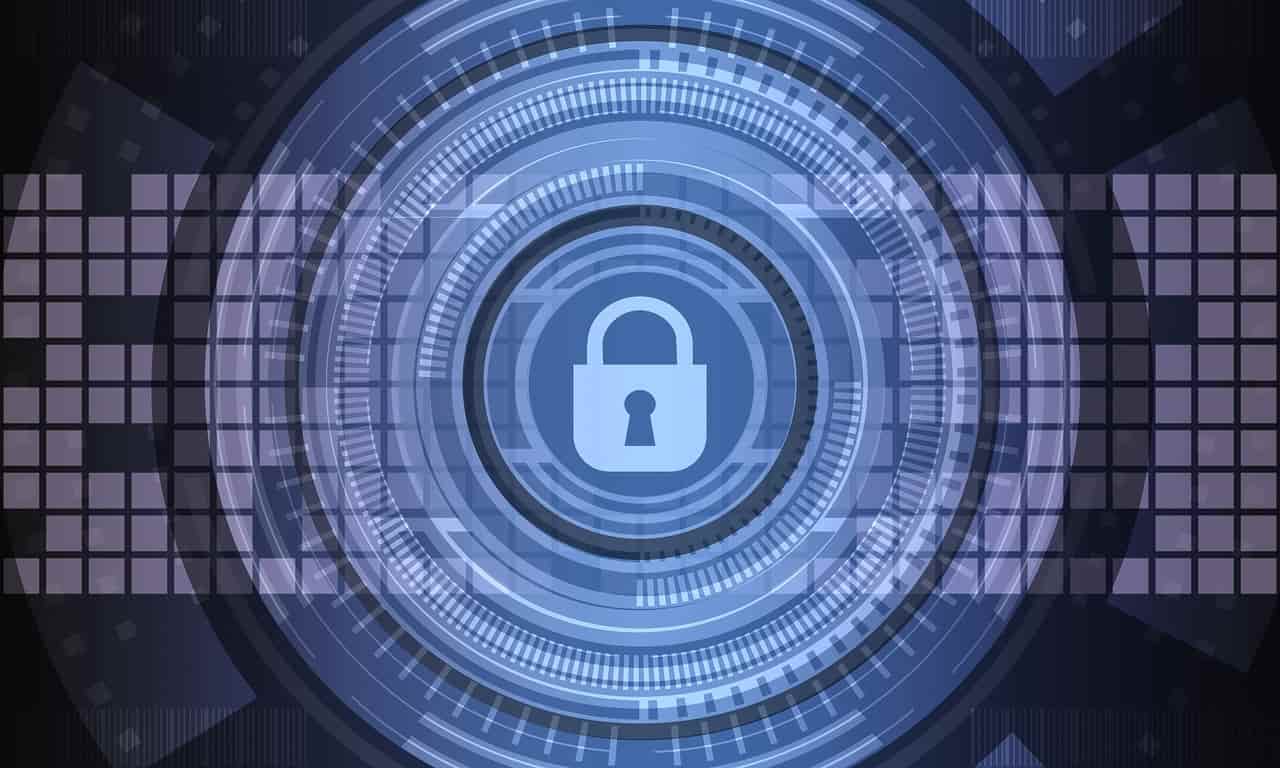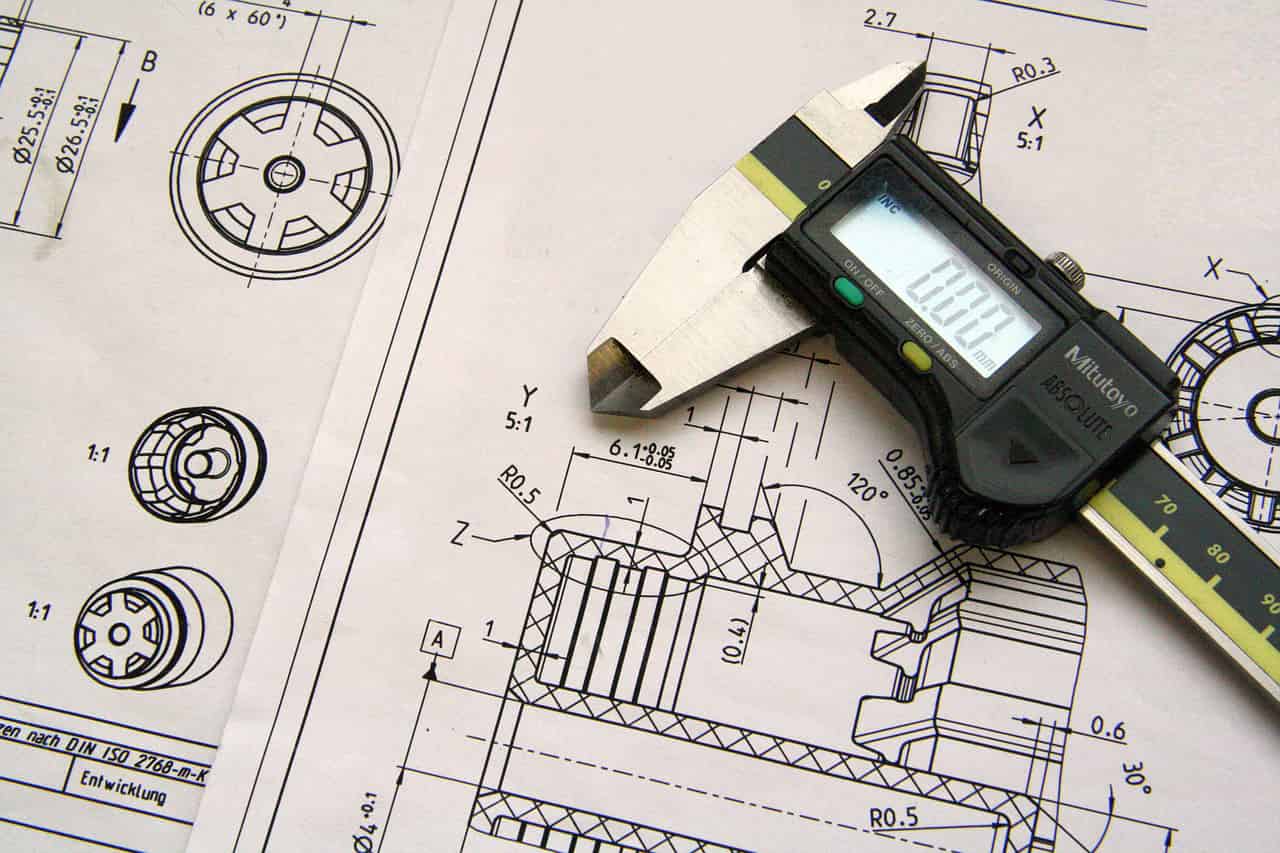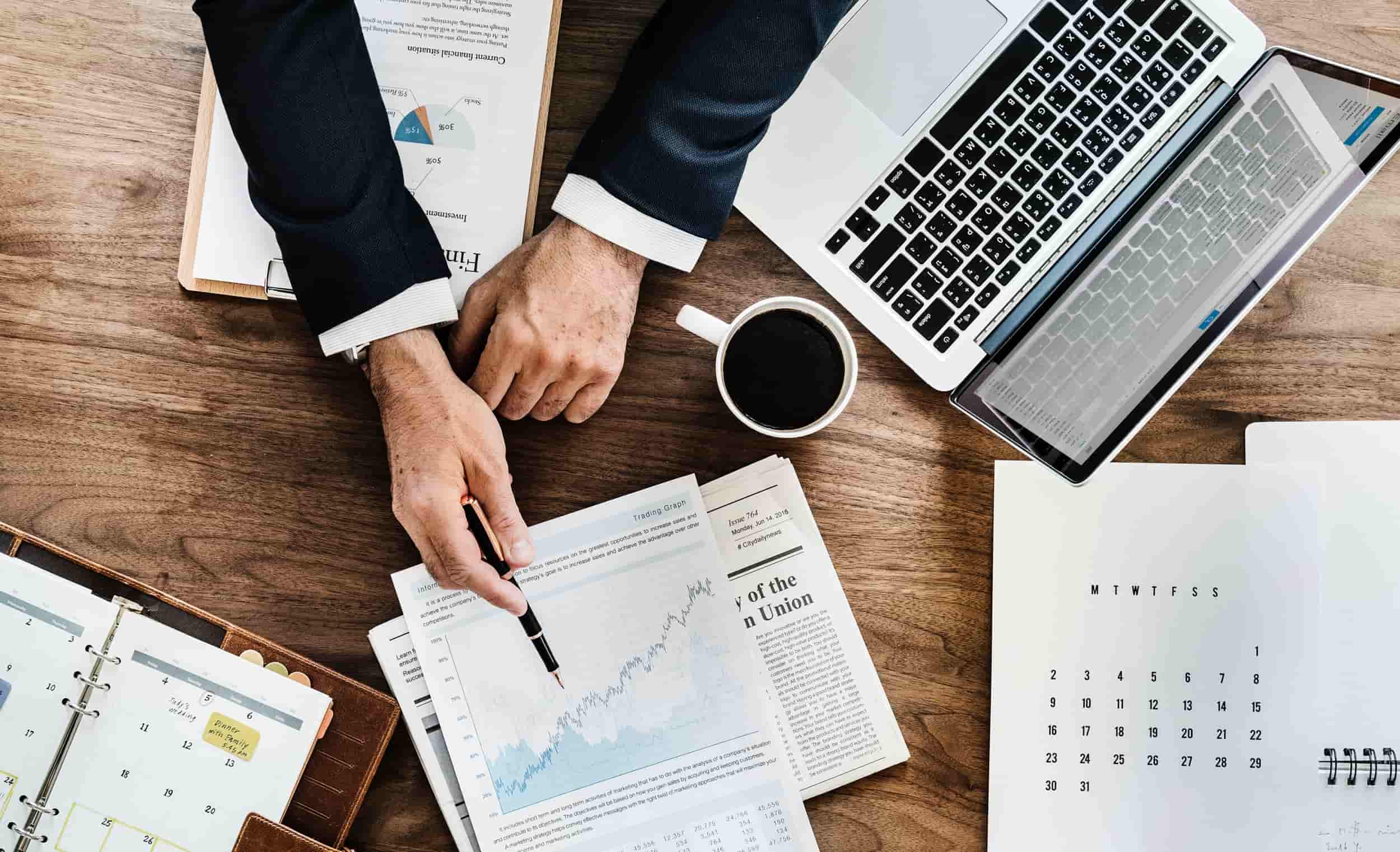 Performance And Achievements
Manufacturing Services & Consulting Pricing Guide
Industry applications for our Consulting & 3D Printing Services
About us
3DEPO.com is a Brisbane based 3D Printing business offering ultra-fast 3D prototyping and 3d Modelling services on-demand. We are known for delivering high-quality, affordable, typically 1-Day turnaround 3D printing services to US and international customers.
We offer fast and reliable solutions to suit every budget with 24/7 production and delivery capability.
Get in Touch
Unsure about what service you may need to help you bring your idea to life? Simply contact us and we'll be there to help you every step of the way.
Privacy Policy
We take your privacy very seriously.
Our cookies do not actively track you as an individual.
Should you send us an email via the contact forms on our website, your name, email address and message will be emailed to us. This information is kept private. We will store this information within our own email system so that we are able to respond to you.
The website does use some cookies. These are used to ensure the proper running of this website, and also to help us improve your experience when browsing.
NONE OF THE INFORMATION WE GATHER VIA COOKIES IDENTIFIES YOU AS AN INDIVIDUAL – IT IS ALL ANONYMOUS.
Information we collect
In addition to the information you provide to us via the contact forms on our website including the quotation request and 3d printing ordering tool we also use:
a. Google analytics services keeping track of visitors and their activities on our website.
b. Cookies that store your uploaded file name and selected option from the 3d printing ordering tool so that we may remember your items in your shopping cart.
c. Proprietary analytics tool as a complement to Google analytics storing your IP address, time of visit and duration of your visit in our database.
d. Third party IP location service that provides use with Country and City of visitors.
e. PayPal provide us with information when you place an order and pay with PayPal. Such information include your name, email address, delivery address, amount paid and order related information so that we may fulfill your order and deliver your ordered items to your address.
f. Our Live Chat is provided by third party (https://www.zendesk.com/) and uses cookies. All information you provide when using this feature are also visible to Zendesk.
Disclosure of this information
We do not share your personal information or email address with third parties.
Protection of your information
We use the best endeavor to safeguard the confidentiality of your personally identifiable information and we use encryption (such as SSL) to further protect the information as it travels across the internet. However, It is important to be aware that there is no such thing as "perfect internet security".
How to contact us
Please use the contact form on this website to contact us.
Changes to the Privacy Policy
From time to time we may update this Privacy Policy in line with website changes that may affect the personal information we gather about you. It is assumed that you accept such changes if you continue to use the site and services. If you do not accept such changes then you should stop using this website and our services.
Close
x